Fun daily exercises for children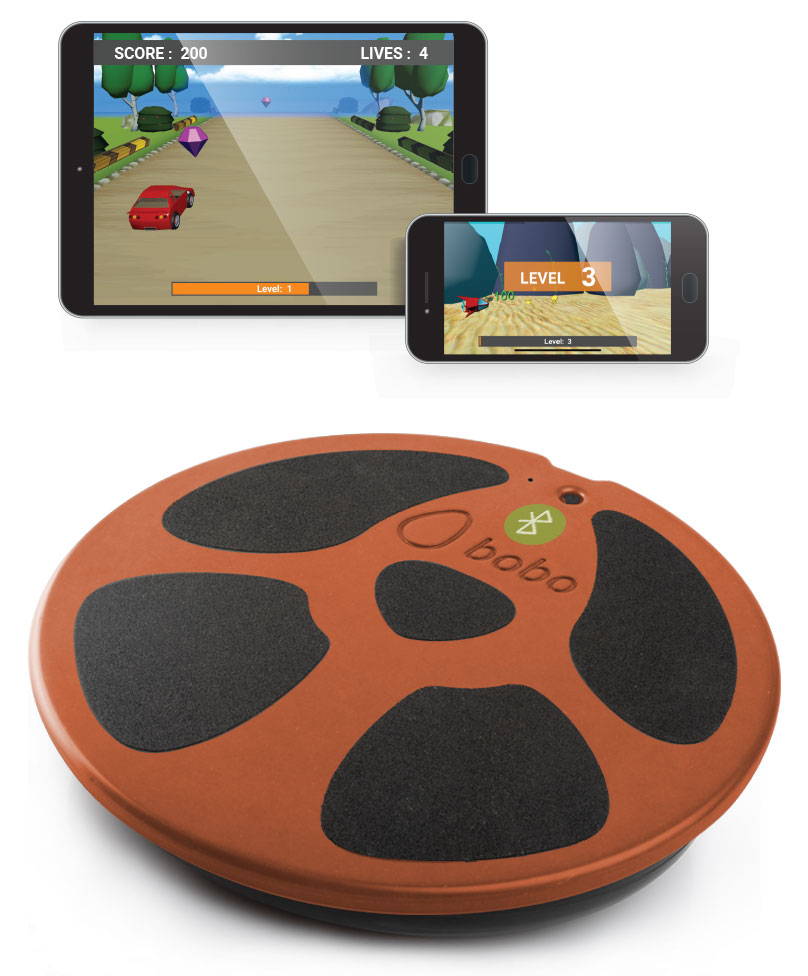 With BoBo, learning and practicing new skills is fun! Our balance board combines biofeedback with a gamified learning approach that your child will love. The BoBo Balance App includes a built-in trainer, balance evaluation tests, personalized training routines, and responsive games.
BoBo's gameplay keeps kids motivated and engaged while they improve their skills and progress through harder levels. Can you beat your high score? Children with ADHD often struggle in traditional education settings, but BoBo makes learning fun!
Make the most of their screen time with specially designed balance games that sharpen their motor skills and improve focus. Our library of balance games keeps children on their toes (literally!) to excite and challenge them. At the same time, BoBo's progress charts and game score cards use positive reinforcement to increase confidence and highlight the things that they're doing well.
Building Confidence
and Coordination
The BoBo Balance Board teaches coordination, strengthens muscles, and improves balancing skills with real-time biofeedback. With our library of engaging balance games, kids can watch their progress on the screen and track improvement over time.

Step up to the board and discover how every action has an impact!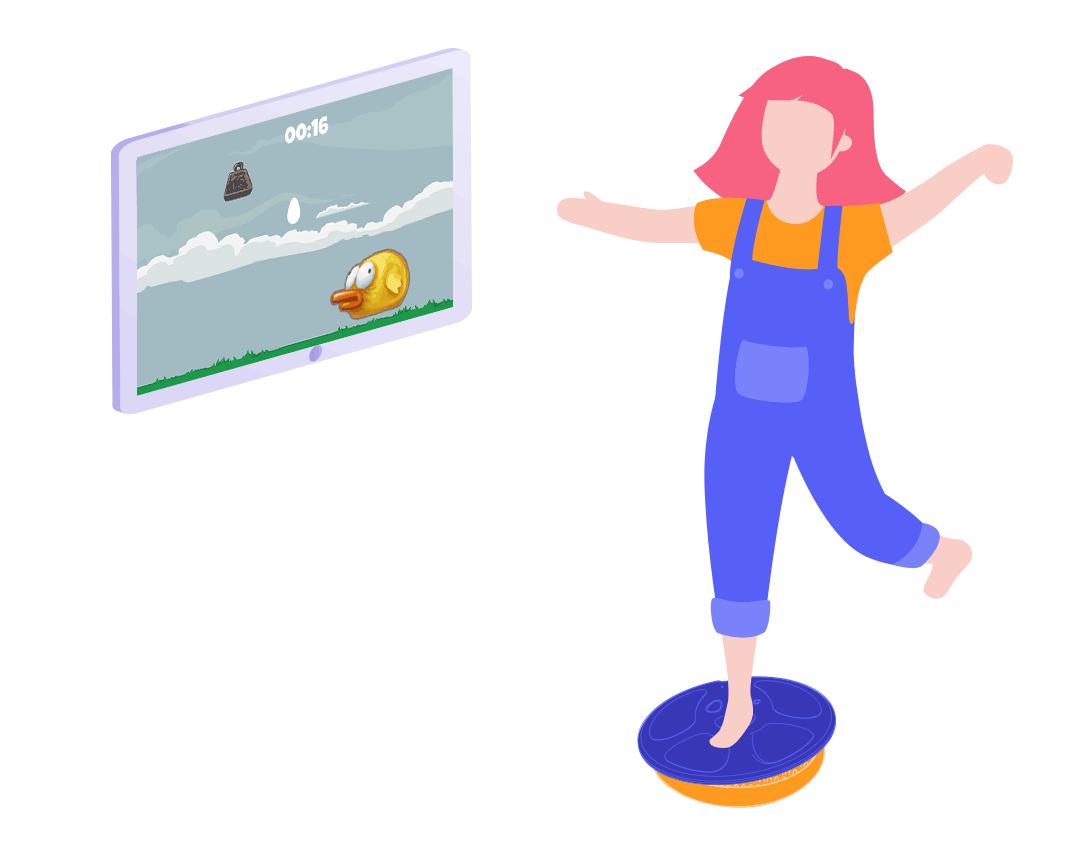 Mental & Physical Benefits

Clinically Proven to Increase:


The Most Effective At-Home 
Balance Training System
We are passionate about helping children and families learn how to overcome challenges and fulfill their potential. BoBo was founded by a team of experienced physiotherapists who wanted to make high tech, effective therapy tools available to everyone. We are a proud clinical partner of NeuroTech Solutions, and we share their commitment to improving the diagnosis and treatment of ADHD with innovative products.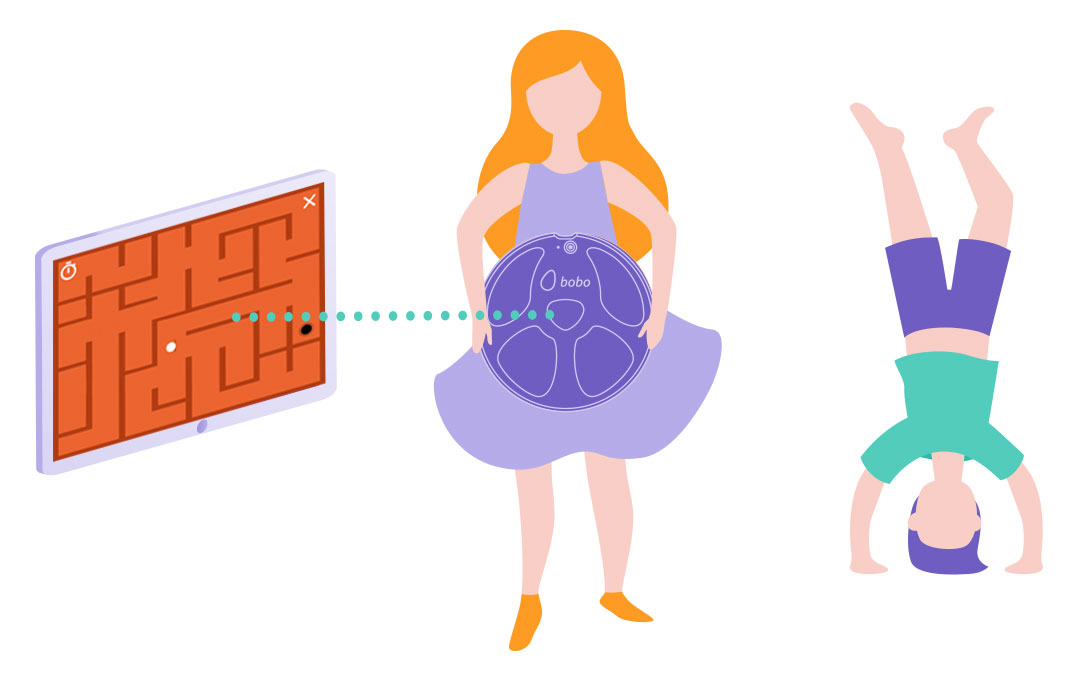 Research driven
  balance therapy
ADHD has been linked to motor deficiencies and balance deficits, according to two major scientific studies¹ from 2017. This research shows that improved balance and movement awareness can also enhance gaze stability with better posture and cognitive performance.

With BoBo, your child will focus, laugh, react, respond, and learn how to balance better. At the same time, they can also train their brain to increase reaction time and improve anticipation skills. Slower, more careful reaction timing will help your child stay focused with less impulsive behavior.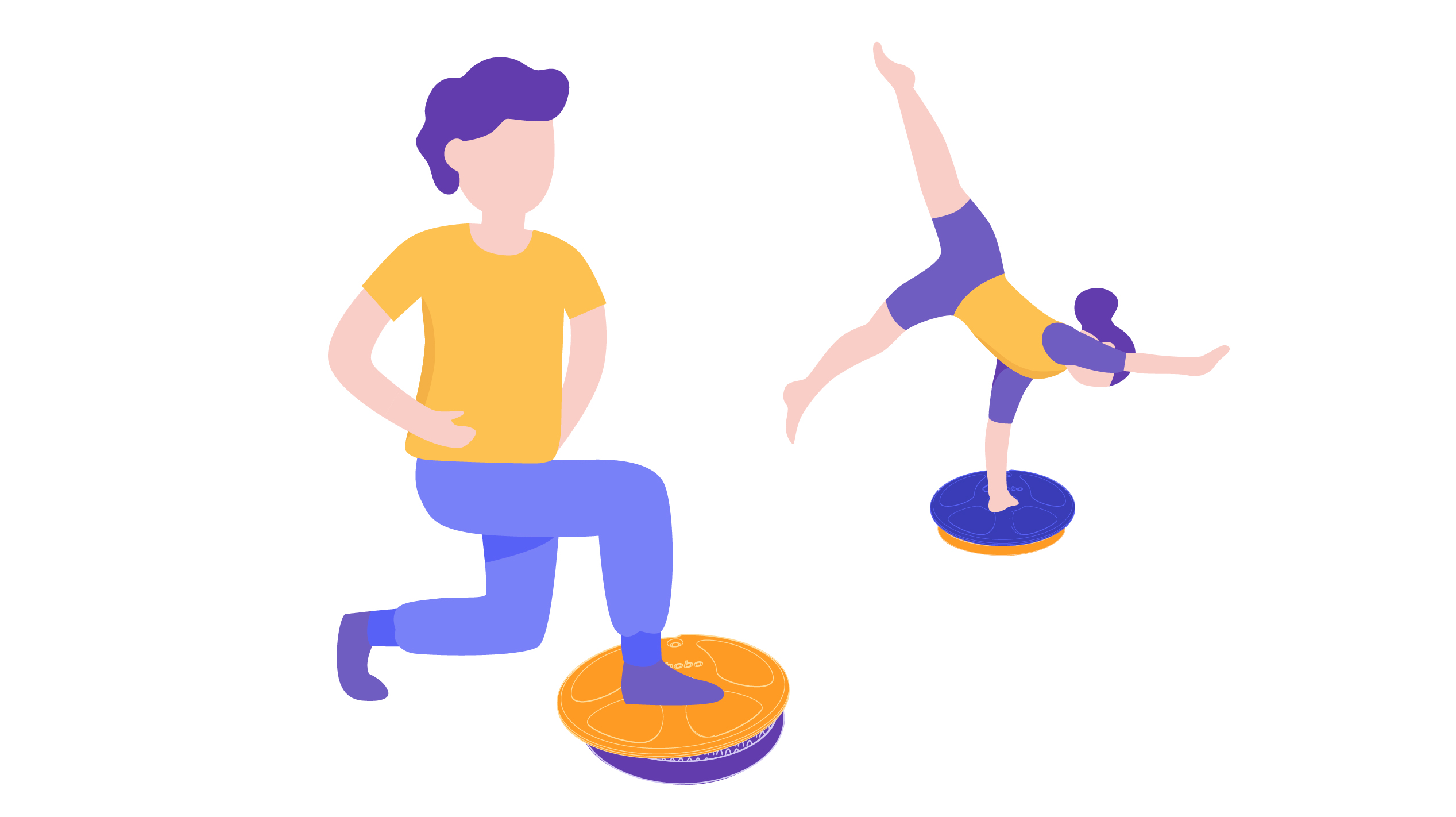 Plug-and-Play Focus Training
You can set up the BoBo Balance Board in minutes with a smart TV or mobile device! Our free app is super easy to use and intuitive for kids of all ages. Plus, visual stimulus settings are adjustable on all BoBo games for players with sensory sensitivity.