Customer Reviews
Makes balance training fun
William B. April 5, 2022
My wife and I are in our early 70s. We gave been working on improving our balance for sports, and re-habbing from episodes of vertigo. Standard balance rehab routines can get boring. Playing the balance games via the Bogo app makes the training fun. The test app gives quantitative feedback for measuring improvement. It is a very clever device.
Read more
Love it!
Kimberly L. on July 23, 2021
My kids and I are really enjoying the balance games. The first day we all needed to hold on to a chair to find our balance. But after that we have been able to play without any extra support. There is now an ongoing competition for them to keep their high score place in the rank
Read more
Fun addition to functional balance training!
Amanda F. on June 22 2020
Bought it for my 12-and-a-half year old son. He really loves the submarine and car games (there are 9 games included, and talking to BoBo support they promised to add more soon.)
Read more
Rehab
Barbara P. on April 2, 2022
I am a Physical Therapist who had a severe ankle fracture, I've been looking for a way to get more dynamic exercise to my ankle. This is awesome. It's so intense I could only stand 5 minutes the first day but I'm now getting better at walking on uneven surfaces. Thanks bobo
Read more
The games are fun and challenging
Jennifer B. on June 7, 2021
I've only had the BoBo for a few days, but I already love it. The games are fun and challenging. Even the training sessions are kind of fun. I will have to work up some endurance, though; it doesn't take long for my calves and ankles to start burning. So it's a great workout and fun at the same time!
Read more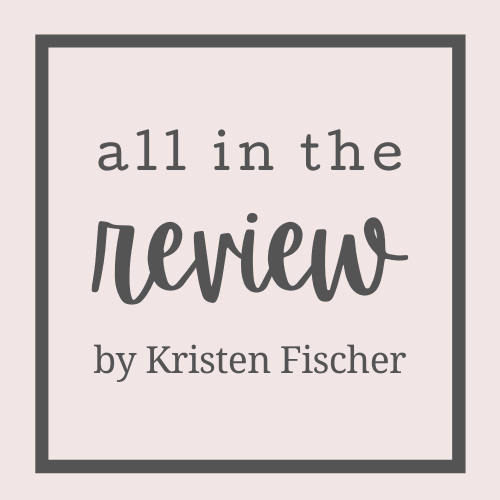 Looking for a little more balance in your life?
Kristen Fischer on December 4, 2020
I'm a fan of trying anything that I think is innovative. Not only was this product different, but it was fun to be challenged. I think, over time, this may be able to really help improve my balance—and I can feel my core getting a much-needed workout too. Most of all, it was like a fun game. The app directs you to balance in different positions while trying to keep the white circle (you) in the moving green circle. This was a welcome challenge, and quite fun. It showed you your percentage of success after different exercises, and gave you a break between different movements. I think it could be fun for kids to try, too. https://www.allinthereview.com/reviews/bobohome
Read more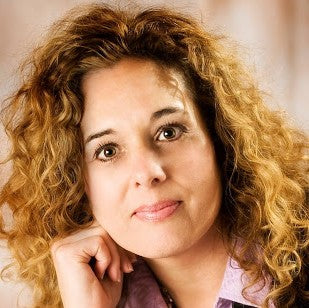 BOBO balance is AWESOME for all ages & stages!
Dr. Monika Buerger on Nov 27, 2020
I've been using the BOBO balance system in my NeuroRehabiliation program at my clinic and absolutely LOVE the addition! From kiddos with neurodevelopmental challenges to adults with neurodegenerative disorders, BOBO balance has allowed me to add some fun visual, proprioceptive and vestibular work for all of them! In fact, I was so impressed that I've recommended BOBO balance to hundreds of other doctors that I mentor around the globe. And, it's a great way to add an affordable home program for patients too! Dr. Monika Buerger Owner, Eagle Canyon Wellness & Sensory Development Center Founder, developingMINDS program in Childhood and Adolescent Neurodevelopment Founder, Intersect4Life Educational Seminars
Read more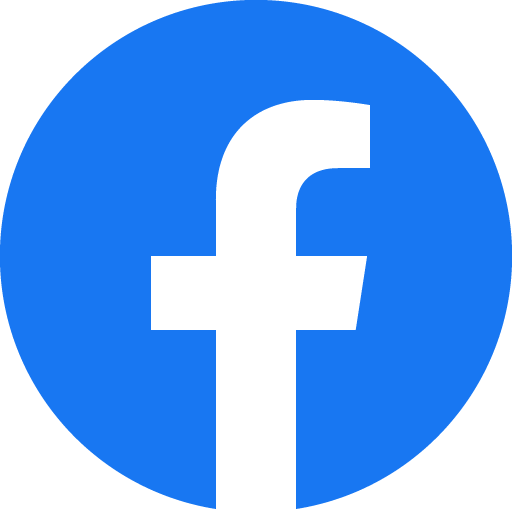 Regain seniors balance
Facebook, Debbie G. on July 15, 2021
Just got it, am overweight and 61. Did some training and held onto a table with one hand and it was very challenging, like trying to do inline skates, but fun and doable. And, after just a few minutes was able to let go some if the time. Also, made the mistake of pumping up the pillow and that makes it harder. Does not seem to have a way to release the air. But, I can see this is going to be very helpful and definitely doable.
Read more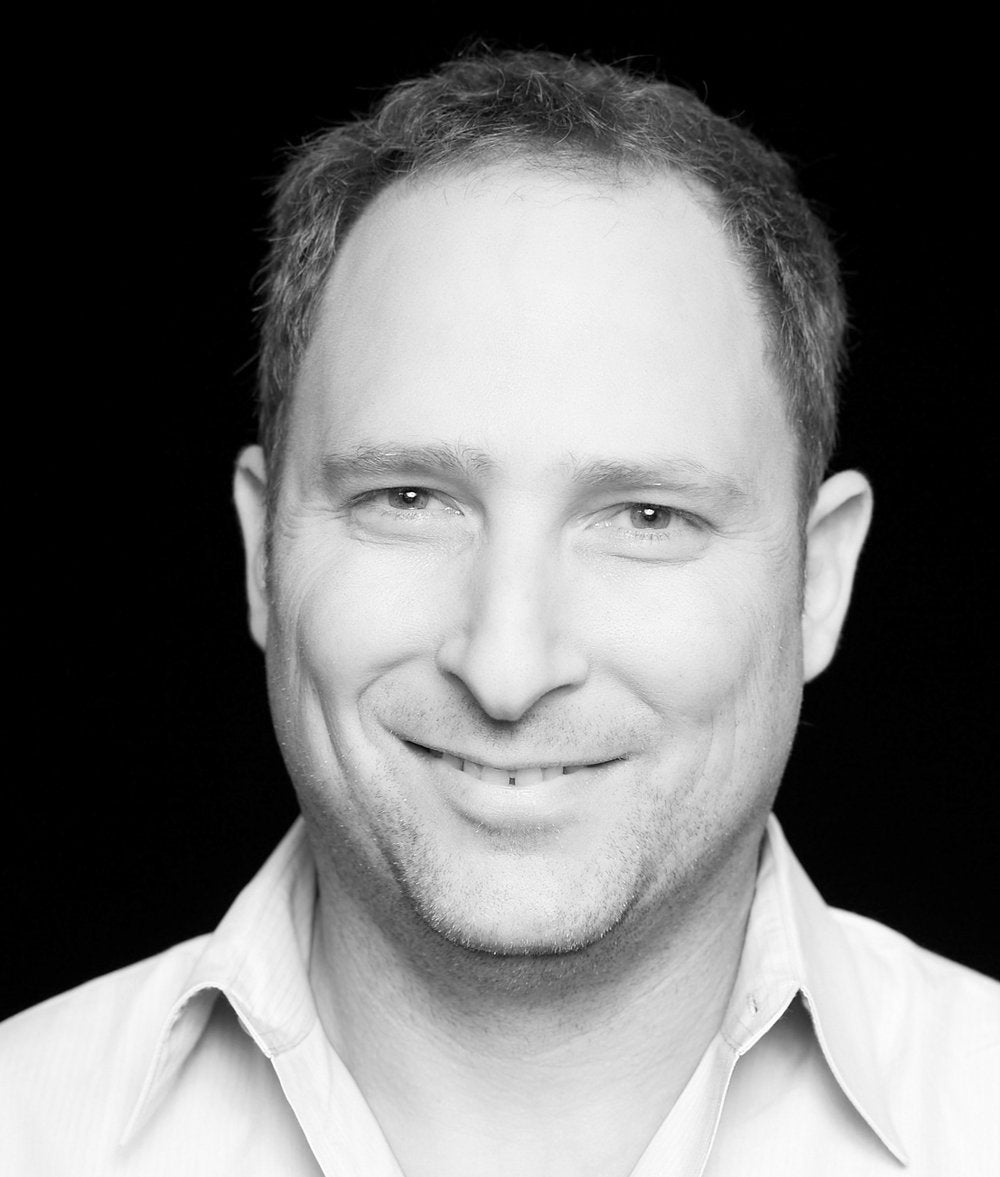 Great way to stay active while social distancing
Eran Kabakov (PT) - on September 27, 2020
I've been treating patients for the past 20 years. From elite athletes to the elderly, balance training is the key element to improve recovery, enhance function and prevent injury. Objective measurement and charting are two main challenges I face when working with patients on balance and proprioceptive training. The BoBo product family solves these issues by providing me with objective data on patients' progress in visual reports. Bobo makes proprioceptive training an enjoyable, engaging "game" to patients which keep them working harder over time.
Read more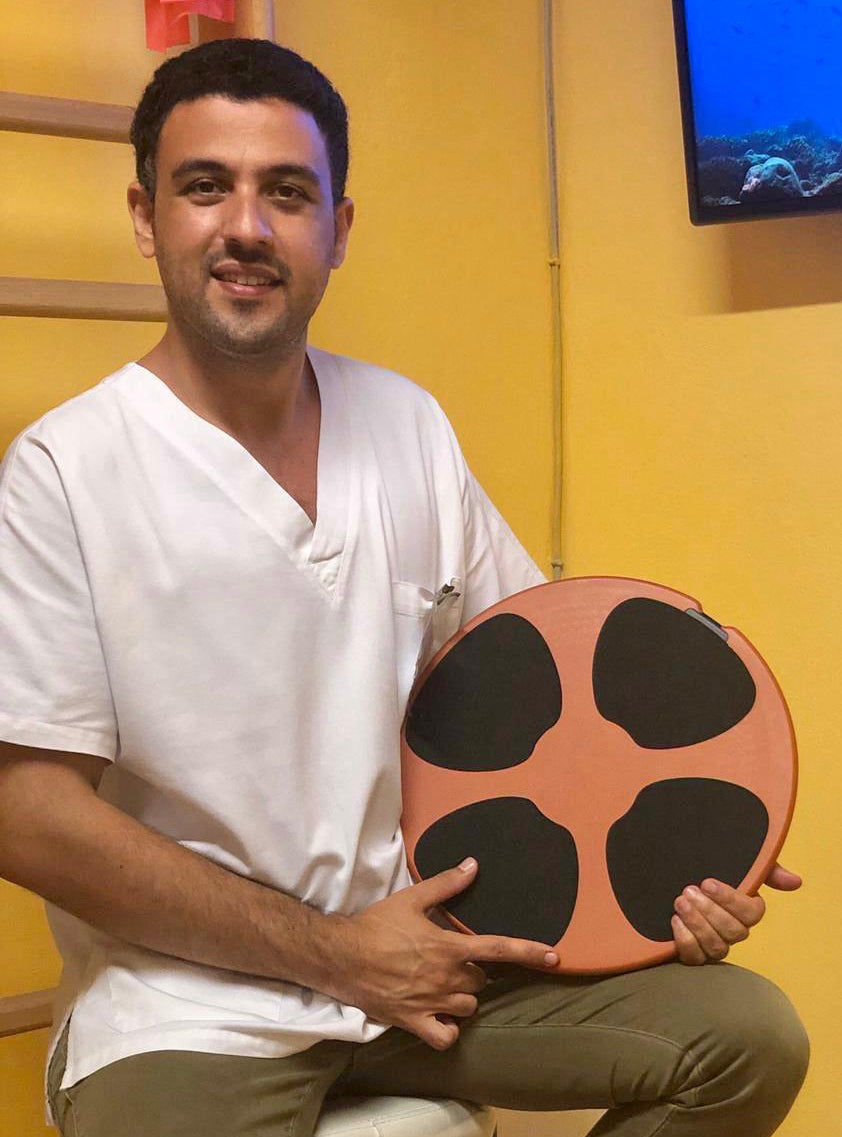 I deal with Sports Physiotherapy and Musculoskeletal
Dr. Giuseppe Lenzo on June 30, 2020
The interactivity between BoBo and the smartphone (or smart TV) complete my rehabilitation work, obtaining the maximum participation from the patient. It was easy use it for my daily work and the patients' response was super positive at all age groups.
Read more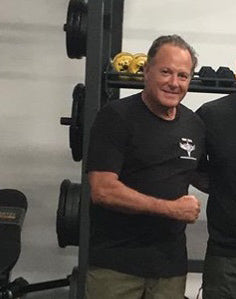 I'm 60 and wanted to improve my balance which comes with a strong core.
Dennys Feldman on October 5, 2020
I have used different types of balance boards in the past and I have to say that this is my favorite by far. A free easy-to-use app with a multi-level exercise plan measuring my performances in real-time helps me to push my limits and recovery from strenuous sports. The interactive app also makes the workouts really fun! Strengthening my core has also resulted in less back pain post workouts and sports. BoBo exercises improve my balance, coordination, and reaction time, which is critical to minimizing injuries.
Read more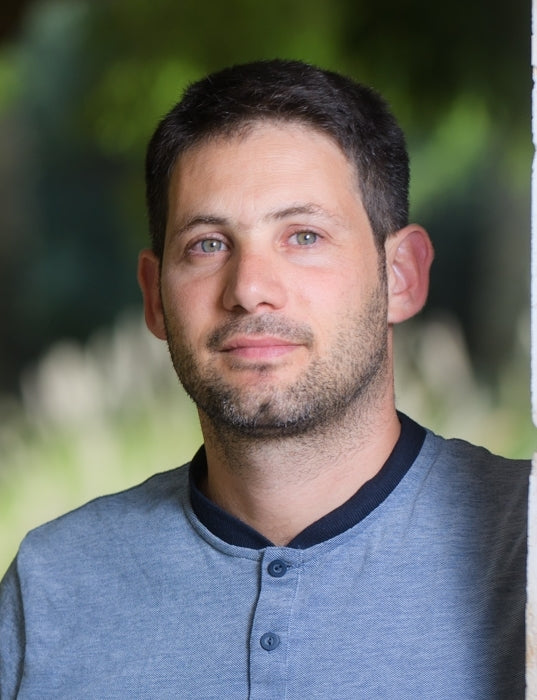 I LOVE this thing
Oded N. on September 11, 2020
"I fell in love with BoBo on the first session. I thought I would start with an easy 6 minutes a day of training but when I started I could barely do 4 minutes. No worries, 2 weeks later and I'm doing 6 minutes of medium training. It is SO MUCH FUN!! Working my core balance has never been so mentally engaging. I love it and I fully endorse its effectiveness in motivation. It is completely portable, does not require a TV, and has an easy to use app with many games and exercise plans.
Read more
Total blast
Benjamin A. Kaplan on September 7, 2020
I got mine for my whole family. It's awesome, super simple setup connected easily. The only thing to mention was that I had to search the App Store a little bit (and I only mean it wasn't the first result, it took an extra 8 seconds so obviously no problem). The games are great and the workouts will whip your butt. It gives you all your metrics and scores. It's really advanced but they made it so a child could use it too. I would totally recommend it!
Read more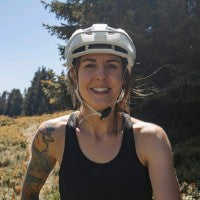 It really does go without saying that riding a bike requires balance and riding a mountain bike, requires core.
Jessica Strange on Dec, 2020
After some time using the Bobo core trainer balance board, I definitely feel a difference in my core fitness, which is proven by the small gains from my workout results. One really great aspect of the Bobo balance board is the versatility of it. You can use it for your legs and your arms if you want to exercise different muscle groups, and the app offers exercises along with demonstrations to ensure you're getting the most from your workout. https://www.velome.co.uk/reviews/bobo-core-trainer-balance-board/
Read more
Great home therapy tool!
Amazon on January, 2021
Very happy with this product! My children and I all have Ehlets-Danlos Syndrome (EDS), so we need total-body physical therapy (PT) to keep our joints stable. My kids (9 & 11) started using a Bobo at PT a year or two ago, as a reward for doing their other exercises. As part of their "graduation" to a home exercise program, their therapist recommended we try to get a bobo for them to use at home.
Read more
Fast Delivery
Easy Returns in 30 Days
100% Satisfaction Guaranteed
Free Shipping in the US